GRAPHIC DESIGN
Welcome to The T Shed // graphic design for home-grown businesses
All the design you need to give your business a unique look and feel. The T Shed specialises in creating striking logos, websites, business cards, brochures and website artwork for small businesses, charities and sole traders. If you're setting up a new business or rebranding I can help you with:
Read more +
LOGO DESIGN
Give your business a professional, original logo that captures and expresses what your business is about.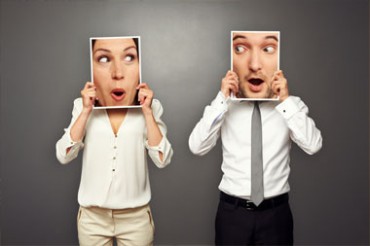 Read more +
PRINT DESIGN
Get all the business stationary and marketing materials you need designed and printed in one place.
Read more +
WEB & SOCIAL MEDIA PICTURES & GRAPHICS
Fill in the blanks on your website, Twitter or Facebook profiles with images or graphics created or edited to fit exactly where you need them.
Read more +
WHY USE THE T SHED?
The T Shed is a small, friendly website and graphic design business based in Sussex. If you're a small business or a sole trader who needs help with logos, websites or printed materials, then contact the T Shed for a personal service that's affordable. If you've started your business recently, or you're re-branding, speak to me. I can put together an affordable package that includes logo design, business cards, a sparkling new WordPress website with training on how to use it! I'll always give you service without the jargon. I'm also friendly and fun to work with. A lot of fun and magic happens in the T Shed.
Read more +
WORDPRESS WEBSITES // GIVE YOUR BUSINESS A HOME ONLINE
WORDPRESS WEBSITES: The T Shed can build you an elegant website that will work on computers, mobile phones and tablets. Designed by a professional graphic designer, it will set you apart from your competitors with original images that communicate the essence of your business. Training with WordPress is included, so you can update the site yourself.
Read more +
TWEAKS THAT MAKE YOUR IMAGES WORK
Do you need your photographs edited? Graphics for your website? A banner for Facebook or a background for Twitter? The T Shed can edit pictures, images, illustrations and logos, and produce images for website pages, printed materials and slide shows.
WHAT CLIENTS SAY ...
"I have worked with Samsang to create design elements for my work with clients. She understands the clients' brief and produces design that not only fits, but exceeds expectation. Samsang works quickly to produce logos and slider images of the highest quality. I highly recommend her."

Kate // Web Developer / Brighton

"Sam has the unique qualities of both tremendous artistic skill and a sensitive synchrony to the character and style of her clients' business. I found that she understood the essence of my business and how design and branding would fit exactly with the StaLoqs ethos. She worked quickly and was very committed to get it just right for me."

Jane // Creates School Resources / Kent

"The T Shed designed the perfect website for my business. I would highly recommend Sam. After discussing what my business is about and how I would like my website to look Samsang came up with a great choice of logos & designs. It really is now eye catching and I have had a big increase in clients that found me via the website for Luna Treatments. Many clients have made very nice complements about my website and how it stands out from others. Samsang has also given me support and advice to do up updates when needed. Thank you The T Shed."

Selina // Beautician / Brighton

I've been so happy with all the design work that you (Samsang) have provided for me. You have taken the time to understand the essence of what I wish to say and your designs really interpret and express that in a clear and beautiful way. Everyone comments on how fantastic the website and advertising material look. Thank you so much.

Helen // Nutritionist / Australia

Samsang designed a website to promote my publishing services business. I couldn't have hoped for a better service. Samsang listened carefully to my brief and tailored the web packages she offered to my requirements and budget. She has a 'fuss free' approach and acted on feedback immediately. Throughout the design process she suggested visually innovative ways of getting the web copy across, without sacrificing any words. She was patient when my other commitments got in the way of my replying to her questions and had a vision for the 'look' of the website without my having to spend a great deal of time thinking about it. Not only has Samsang got a talent for design but she also provides picture researching services, organizes hosting, gives clients website optimization help and clear, concise training. The website was delivered on schedule with a smile. Since it launched last week, I've received a number of compliments. I wouldn't hesitate to work with Samsang at the T-shed again.

Verity // ELT Editor / Cambridge
CHOOSING THE RIGHT HOSTING COMPANY hosting what is it? and what is a domain name? Your hosting ...

It can take hours trawling through WordPress Themes. After a while they all become one and your...